Porsche Tire Service Near Hartford, CT
When driving around Hartford, CT in your Porsche model, you may soon see your tires begin to wear. Luckily, at Hoffman Porsche we offer a variety of different tire services to the Hartford, CT area such as Porsche tire replacement and tire repair.
Schedule an appointment
for a
Porsche tire service near Hartford, CT
and have one of our expert tire professionals handle the situation, and put you back on the road in no time. 
Porsche Road Hazard Protection
If you decide to shop at Hoffman Porsche in East Hartford, CT, we will offer you road hazard coverage on all qualified tires. Tires typically last between 60,000-75,000 miles but unfortunate circumstances may happen. If you run into a dilemma on the road within 24 months of getting tires, we have you covered and will take care of the new tires' expenses. 
Porsche Tire Coupons
Tires can get expensive, especially for a luxury vehicle like Porches. But, at Hoffman Porsche, we have a solution to that problem. Ready for you to use is
specialty coupons
for the services you require. Save money when you're shopping for your next Porsche tire service near Hartford, CT today!
Porsche Tire Rotations
After driving your car for a while you may tend to see wear and tear developing on your tires. This can be a result from the position your tires are in. Make sure this doesn't happen by
scheduling an appointment
with one of our professional tire technicians and have them make sure your tires are properly rotated.
Porsche Wheel Alignments
Wheel Alignments play an essential role in the cars' overall well-being. A proper alignment will consist of the tires being parallel to each other and entirely vertical to the ground. If the wheels are misaligned it can cause wear and tear on the tires, making it unsafe. Please schedule an appointment to make sure your wheels are aligned. 
Schedule Your Tire Service Near Hartford, CT
Hoffman Porsche of East Hartford, CT, is the ideal place to bring your vehicle when searching for a Porsche tire service near Hartford, CT. From road hazard protection, tire replacement, tire repair, tire service coupons and everything in between, there is no place better than our local Porsche Service Center. If you have any questions about our services, please don't hesitate to call our service center. Otherwise,
schedule your service
today!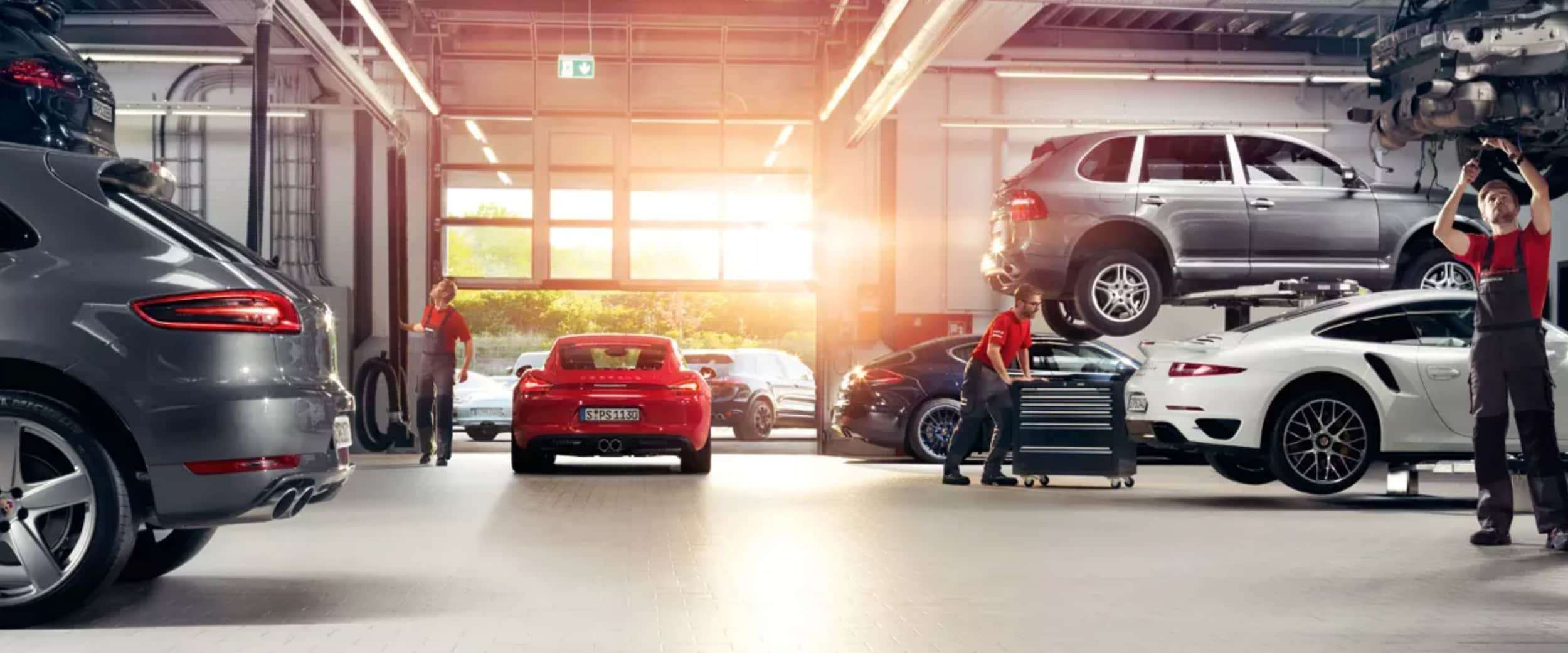 Porsche Service Reviews
"I noticed that my rear tires on my Boxster GTS were wearing in an odd pattern. One call to Ethan & I had a wick appointment for a check. Turns out the front needed alignment but the rear was ok. Ethan called to explain & arranged the work & ordered new rear tires & set an appointment for the installation. I like the friendly thorough rapid response and clear communication about the work. 5 stars again."
-KDASKOTRADY, Dealerrater.com
Hours
Monday

8:30 am - 7:00 pm

Tuesday

8:30 am - 7:00 pm

Wednesday

8:30 am - 7:00 pm

Thursday

8:30 am - 7:00 pm

Friday

8:30 am - 6:00 pm

Saturday

8:30 am - 6:00 pm

Sunday

Closed