Porsche Oil Change Service Near Hartford, CT
A proper oil change will increase your car's life and help it run more precisely as it lubricates vital engine pieces. When looking for a Porsche oil change service near Hartford CT, stop by Hoffman Porsche to have a professional complete a customary oil change on your vehicle today. Along with an oil change, you will receive a complimentary multi-point inspection. Make sure to also take advantage of our coupons specials. Schedule an appointment for a Porsche Oil Change service near Hartford, CT and have one of our expert oil change technicians handle the situation, and put you back on the road in no time. 
When Should You Visit Hoffman Porsche For An Oil Change? 
An oil change should be part of your routine maintenance. A proper oil change will ensure all engine segments are properly lubricated within the engine. At Hoffman Porsche one of our professional oil change specialists will make sure that happens. 
Check engine light or oil change light appears on the dashboard.

The engine is making strange noises.

The inside of your car smells like oil.
Smoke is coming out from the exhaust.
Porsche Oil Change Coupons
Oil Changes can be expensive, especially for luxury vehicles like Porches that might require synthetic oil. But, at Hoffman Porsche, we have a solution to that problem. Ready for you to use is
specialty coupons
 for the services you require. Save money the next time you come in to Hoffman Porsche for an oil change. Located in East Hartford, CT.
Schedule Your Oil Change Service Near Hartford, CT
Top-notch assistance is a guarantee at Hoffman Porsche. With oil changes being part of your routine maintenance, we advise that you have your head on a swivel looking out for any signs that an oil change might be due. Have one of our specialists take care of your vehicle's oil, thus preserving your car's engine. Make sure you take advantage of our online coupons and save big next time you schedule an appointment. If you have any questions about our oil change services, please don't hesitate to call our service center. Otherwise, schedule your service today!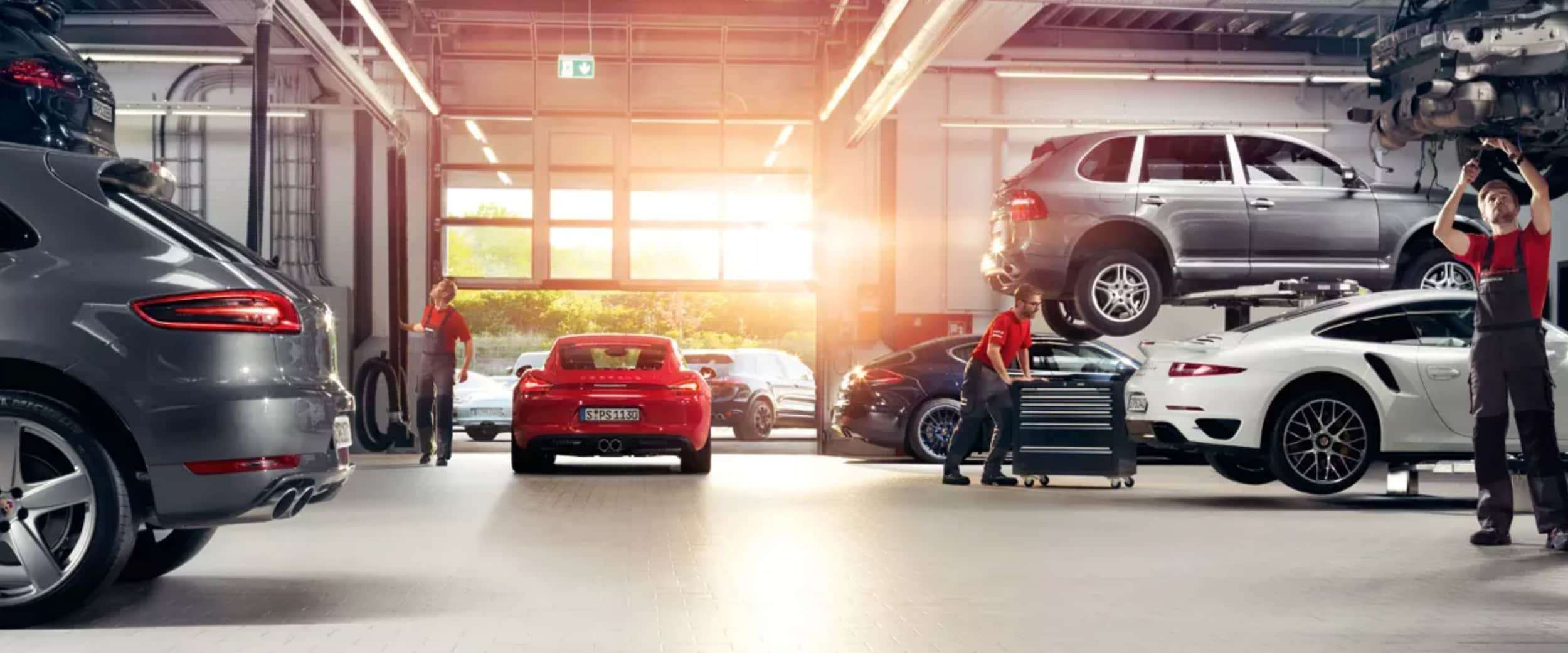 Porsche Service Reviews
"I'm getting my oil change today.. very busy but they said I would get in and out quickly! They have a great waiting area and coffee for their customers! Everyone is super friendly and asked if I needed anything quite frequently! Thank you!" - Justine B, Yelp.com 
Hours
Monday

8:30 am - 7:00 pm

Tuesday

8:30 am - 7:00 pm

Wednesday

8:30 am - 7:00 pm

Thursday

8:30 am - 7:00 pm

Friday

8:30 am - 6:00 pm

Saturday

8:30 am - 6:00 pm

Sunday

Closed