Porsche Brake Service Near Hartford, CT
Brakes are an essential safety feature in a car. They are an incredibly complex system that brings the vehicle to a stop. If you're in need of a Porsche brake service near Hartford CT, it's critical that your brakes are inspected and repaired by a Hoffman Porsche brakes specialist. The action of restoring brakes should be part of your routine maintenance but usually overlooked by the average individual. Make sure your brakes are in top condition. Schedule an appointment for your Porsche's brakes to receive service near Hartford, CT and have one of our expert brake technicians handle the situation, and put you back on the road in no time. 
When Should You Visit Hoffman Porsche For Brake Service? 
Getting your brakes changed should be part of your routine maintenance. As brakes are one of the most important safety features on a car, it is extremely important to bring your vehicle to Hoffman Porsche. At Hoffman Porsche we guarantee that one of our brake specialist will provide you with the proper service needed. Here are some signs that may indicate you it's time visit Hoffman Porsche near Hartford CT. 
If you hear screeching or squealing noises
The car pulls to one side when braking

The body of the vehicle shakes when brakes are applied

The indicator light on the dashboard turns on
Porsche Brake Service Coupons
Getting your brakes repaired could lead to a hefty bill, especially for luxury vehicles like Porches that require extra attention. But, at Hoffman Porsche, we have a solution to that problem. Ready for you to use is
specialty coupons
 for the services you require. Next time your brakes need service come to Hoffman Porsche in East Hartford, Ct, for proper maintenance.
Schedule Your Brake Service Near Hartford, CT
Top-notch assistance is a guarantee at Hoffman Porsche. With brake check-ups being part of your routine maintenance, we advise that you have your head on a swivel looking out for any signs that they may need replacement. Have one of our specialists take care of your vehicle's brakes, thus making sure your car is safe to drive. Make sure you take advantage of our online coupons and save big next time you schedule an appointment. If you have any questions about our brake services, please don't hesitate to call our service center. Otherwise, schedule your service today!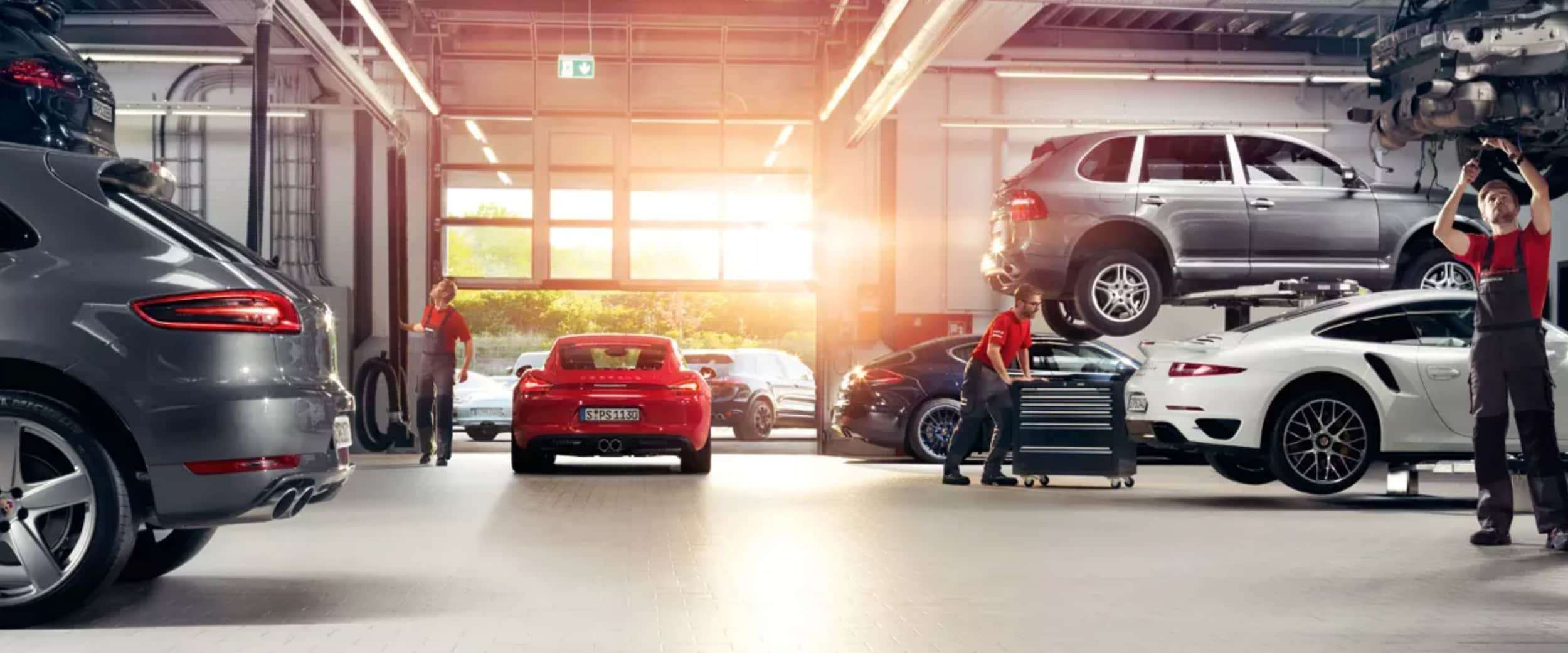 Porsche Service Reviews
"Lou Haddad and the entire service department is always reliable. Quick to respond to calls and emails, he's eager to bring fast resolution to any issues that may come up.  Hands down, the best Porsche service department I've ever dealt with. Drop off and pick up are efficient and seamless. The work done on my vehicle has been impeccable. Thank you, Lou!" -Eric M, Google Reviews 
Hours
Monday

8:30 am - 7:00 pm

Tuesday

8:30 am - 7:00 pm

Wednesday

8:30 am - 7:00 pm

Thursday

8:30 am - 7:00 pm

Friday

8:30 am - 6:00 pm

Saturday

8:30 am - 6:00 pm

Sunday

Closed